---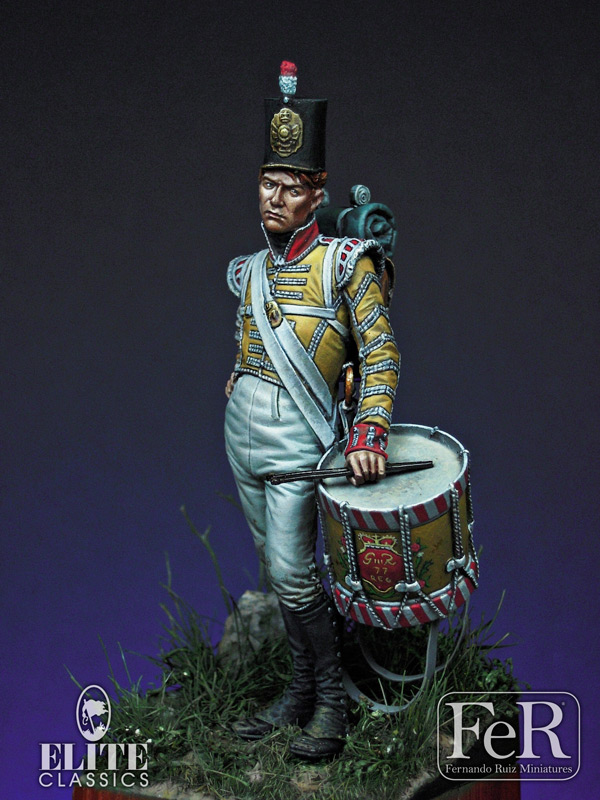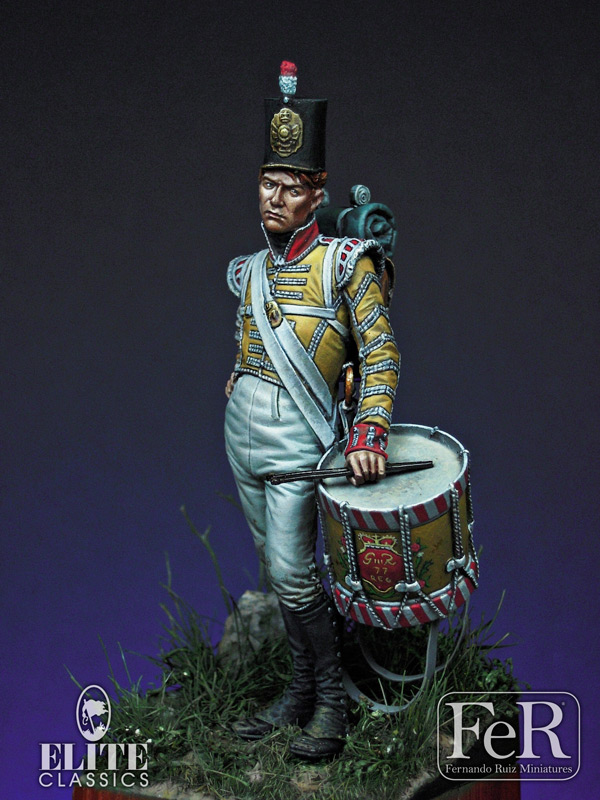 Sculpture:
 Raúl García Latorre
Painting: Marc Masclans
Material: Resin
Number of parts of the kit: 6
Scale: 54 mm
The British Army was present in many fronts of the Napoleonic Wars, from the arid and rough fields of Spain and Portugal to the final phases of the war in Flanders and France. Among those forces was the 77th (East Middlesex) Regiment of Foot, raised in 1787 for service in India. This regiment saw action on many campaigns, from Walcheren to the Peninsula and France.
Our miniature portrays one of the drummer boys of the regiment. The position of drummer was quite important, as they had to transmit the orders to the ranks through drum signals. Some were even used as couriers in diplomatic roles, as some of the drum signals could be used to call for a meeting or truce between enemy sides.
Even if the popular romantic depiction of them was about very young boys who fled from home in order to enlist and fight for their country, the fact is that they used to be just younger soldiers or even middle aged men.
This classic from miniatures' history was released in the late 90's by Elite Miniaturas and the original boxart was painted by Raúl García Latorre himself.
Text courtesy of FeR Miniatures.
---
Share this Product
---
More from this collection